Reinvent Yourself
Discover The Brilliance Within & Create Infinite Possibilities
Find Your Purpose, Ignite Your Passion, Find The Joy And Excitement In Your Life. This Book Will Change Your Life Forever, Get Your Copy Today!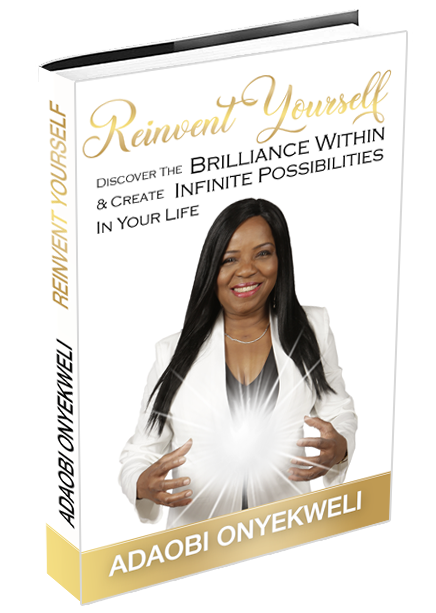 Imagine going about your daily life and all of a sudden getting a wake-up call out of the blue. Reinvent Yourself is based on the Reinvention Mastery Programme, which offers a blueprint for you to find your purpose, ignite your passion, find the joy and excitement in your life so you can fulfil your destiny, and transform your life through a series of simple steps.
It was created based on the experience of a young mother existing between life and death, fighting for her life after having five heart attacks in four days which left her brain dead for more than one month. The doctors gave her less than a 0.1% chance of survival – and were ready to switch off her life support several times.
Through a twist of fate, she managed to wake up in the nick of time and recreate her life, after surviving multiple organ failures and having taken several medicines over the course of a year.
Discover how she managed to reinvent herself and her life, and how you can do it, too.
She experienced a near-death tragedy which left her in a coma fighting for her life for months. During that time, she experienced a spiritual awakening which shifted her entire perspective on life.
Adaobi created a Reinvention Mastery Programme, which is a series of simple habits and rituals that will enable you to empower yourself to see the brilliance within and discover the endless possibilities in your life.
Read What Others Have To Say About This Breakthrough Book…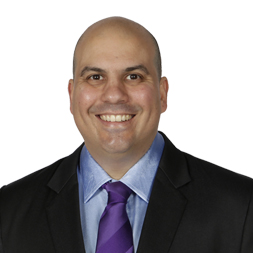 Harry Sardinas
Empowerment, Public Speaking and Leadership Coach, Author, www.SpeakersAreLeaders.com
---
"What I loved about Reinvent Yourself is the incredible inspiring and gripping story of survival of Adaobi against all odds, whose message is that it is not too late for second chances, and it is never too late to start living the life you really want to live."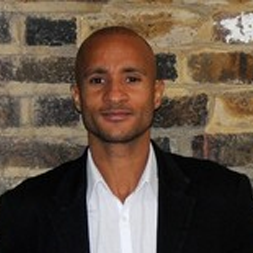 Steve Frew
Scotland's First Gymnastics Commonwealth Games Gold Medallist
---
"After listening to Adaobi's incredible story of triumph through adversity, of never giving up, and the strength of the human spirit, I have never felt so humbled, inspired and uplifted by the wonderful human being that she is. Adaobi's extraordinary journey, is a gift for us all to realise that it's never too late to set a goal, and achieve your dreams in life. The powerful lessons that Adaobi will teach you will empower you with hope, self belief, gratitude and show you how to reach the greatness within you. "Reinvent Yourself" is a shining light for us all to find our true calling and purpose…this book will change your life."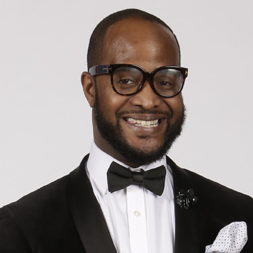 Jimmy Asuni
Motivational Speaker, Author of the book "Dare To Be Imperfect"
---
Adaobi is a woman of substance, a woman who has looked death in the face and conquered it. Her resilience is second to none and she is always upbeat about life. She is incredibly nice and a fighter. She is a brilliant communicator, her attention to details is remarkable. She speaks from the heart. Truly, she is a woman of great courage. I admire her tenacity to want to touch lives and show people how to reinvent themselves. Keep inspiring us all."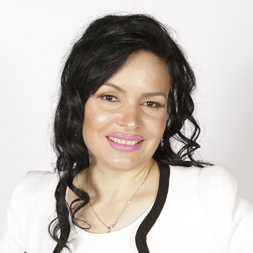 Teuta Avdyli
Empowerment Speaker, Author of the book "Born To Stand Out, Not To Fit In"
---
"Adaobi's book is very well done. The minute I started reading it, I was completely drawn to a wonderful and empowering story. Her book is made so clearly and easy to understand. I was very pleasantly surprised with the level of detail about her life transformation. She has a handful of excellent, well thought out stories. She has carefully created the Reinvention Mastery Program that will surely help those who need a wake up call. I strongly recommend to get your hands on this book. She emphasised the importance and the benefits of how we should live our lives to the fullest, and that we must do the best we can – because everything else is uncertain, for the sake of the one life that has been given to us and also for people around us. It delivers a very powerful message."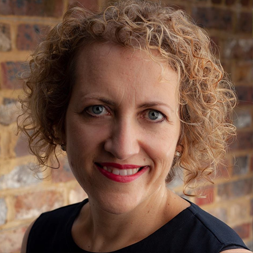 Martina Coogan
CEO of The Mystery School
---
"Life is a gift, a privilege we only get to experience once! We take this gift for granted. We forget that we don't have this body forever. It's more like a rental for a short short time and one day we must return it as the rental has expired. In her book Adaobi shares her story and her fight to stay alive against all odds. She reminds us that life is indeed worth fighting for and we must ensure that we live each day with no regrets and take nothing for granted as indeed every experience is a pure privilege. She shares advice for each of us and reminds us that it's never too late to make changes to improve our daily lives so we can create the quality of life with more awareness and gratitude. She reminds us of how the quality of our life truly makes a difference not only for ourselves but also for those around us who love us and value the journey of living life with us as part of their lives."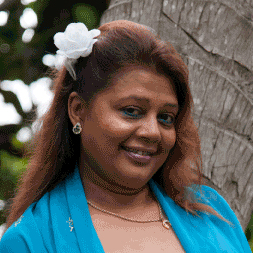 Antonetta Fernandes
www.AntonettaFernandes.co.uk
---
"Adaobi's story will leave you inspired & remind you that life is a precious gift which should never be taken for granted. It reminds you how quickly it can change & how it's never too late to make huge life changes no matter what your age or background. Uplifting, inspiring & life-affirming. Thank you Adaobi." Ben Brophy, TheONlineVideoAcademy.com & TheInternetBusinessSchool.com "A real human story touching every aspect of our creation where service to others played havoc on the HEART. 'Reinvent Yourself' gives credence to a new creation where the HEART takes control and designs the best version of YOU. What I found fascinating was the simplicity of the steps to happiness and a wish filled life the second time around. Adaobi's story is a must for humanity, health institutions like WHO, schools, workplaces globally."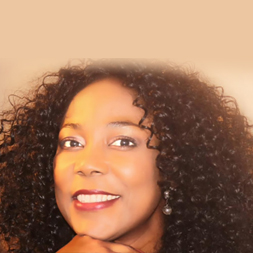 Apostle Ada Nwachukwu
CEO, Tina Talk Show
---
I am amazed at how the author Adaobi has the courage to share her experience before her illness and after with the world. She has really empowered me and giving me an insight into why we should live in the moment. This book delivers the most practical and straightforward tutorial I have ever read to make me more focused."